Small Paraklesis to the Holy Theotokos
When:
July 17, 2019 @ 6:00 pm – 7:00 pm
2019-07-17T18:00:00-07:00
2019-07-17T19:00:00-07:00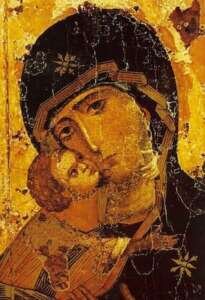 Join us for the Small Paraklesis (Supplication) service to the Holy Theotokos and Virgin Mary. You may bring names of friends and family members (living, Orthodox and Non-Orthodox) whom you'd like to be commemorated in the service.
The service is meant to be chanted by the people present. We encourage you to learn the simple melody and sing along. CLICK HERE to listen to it now. Play it at home or in your car everyday and you'll learn it quickly!