When:
January 25, 2020 @ 5:00 pm – 6:00 pm
2020-01-25T17:00:00-08:00
2020-01-25T18:00:00-08:00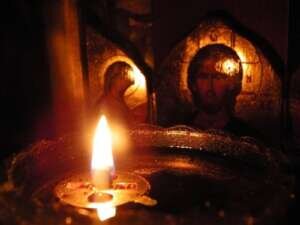 In order to better prepare our minds and hearts to receive Holy Communion at the Divine Liturgy on Sunday, it is incumbent upon every serious Orthodox Christian to attend the Great Vespers service and go to confession regularly (at least every 1 to 3 months). Watch this short video ,to learn more about this solemn and beautiful service, offered on Saturdays at 6:00pm, which marks the beginning of our Sunday worship, teaches us about the saint and feast to be commemorated, and also provides an opportunity for the Sacrament of Penance/Confession with Fr. Ninos before or after the service.